We are so proud to announce our newest award winning wines from the Indy International Wine Competition! 2017 Estate Grown Marquette- Bronze 2018 Estate Grown Marquette Rosé- Bronze 2018 Estate Grown Select Harvest La Crescent- Double Gold 2018 Estate Grown Frontenac Gris- Double Gold and Best of Class! Stop by to try them and experience the amazing flavors and aromas for yourself! Cheers! 🍷
It's Mother's Day Weekend! Join us for our Roses & Rosé event and receive a free rose with the purchase of a wine flight to celebrate! Join us along with the other wineries in the Petoskey Wine Region to enjoy the amazing selection of 2018 vintage wine releases!
The 2018 Estate Grown La Crescent is getting bottled and will be ready to purchase today! Stop by our winery to try a sample! 🍷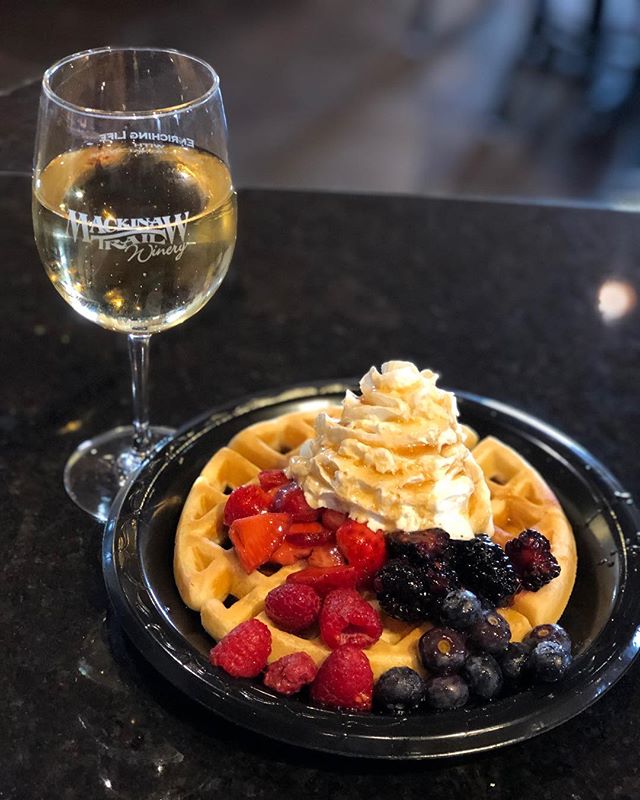 Don't forget to stop by and join us for Waffles & Wine till 4pm! Get a glass or flight of wine and get a free waffle!!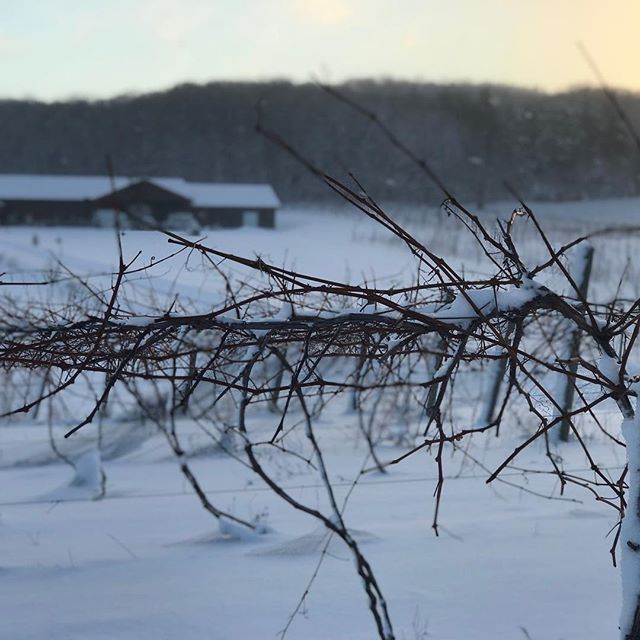 Michigan's Best New Wine Region – Petoskey April 2019 – The Bay View Wine Trail – comprised of twelve family owned and operated wineries– has been rebranded as the Petoskey Wine Region. The change reflects the region's numerous award-wining wines both nationally and internationally, its significant growth in the number of wineries and being awarded Michigan's first AVA (American Viticulture Area) in over 30 years. The prestigious AVA designation was awarded for the area's new varieties of quality grapes – known for their European heritage and ability to survive harsh winters. The economic impact of the wineries has been substantial and is expected to enhance the Petoskey region as one of the state's most preferred tourist destinations. The region and its wineries have been highlighted in numerous travel and wine magazines over the past few years and has quickly become recognized by wine influencers for its grapes and wines. The new brand is being introduced to the public on May 9th at the Bay Harbor Arts Center during the Petoskey Uncorked Event. The brand will showcase its new logo, revamped website Petoskey.wine, brand brochure, video and social media platforms, along with a mobile app designed to help guests navigate the wine trail and stay abreast of the latest news and events. Guests can purchase tickets to the Petoskey Uncorked Event at Petoskey.Wine. The mobile App is live now and can be downloaded from the Apple App Store or Google Play. The Petoskey Wine Region rebrand was the culmination of efforts between the Petoskey Wine Region's Executive Board and Mr. Danny Fellin, an award-winning brand and marketing executive with over 30 years of experience in Michigan at shops including at Doner Advertising, Campbell Ewald and McCann Detroit. Mr. Fellin has been awarded the marketing industry's prestigious Effie award, presented to him for his work on brands that include Pure Michigan and Auto Trader.com The Petoskey Wine Region is expecting to further expand Michigan's growing wine profile both regionally and nationally and to be recognized as a leading wine region in the country. For more information, contact Petoskey Wine Region 231-216-0032