Family-owned and operated since 2004
Join us for an unforgettable experience in Northern Michigan's newest American Viticultural Area, the Tip of the Mitt AVA. Enjoy exceptional wines and brews created exclusively by crops grown and processed on site.
Learn more about the rich history of the Stabile family's Sicilian roots as they pour their family traditions into their award-winning wines.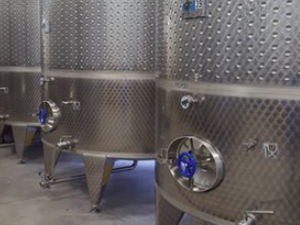 Mackinaw Trail Brewing Company has established itself as a premier Microbrewery in Northern Michigan. Currently including fourteen taps, a rotation of fresh beers is always occurring. Whether you come to taste by the sample glass, pint, snifter, or take home a custom Yelper, Howler, or Growler, MTB should have something for everyone!
Enjoy small plates and appetizers while you sample our wide selection of wine, beer, and cider. Something to munch on for everyone!
Can't get enough of Mackinaw Trail wines but don't want to go through all the hassle of making a selection and scheduling shipments? Have us do it for you!
Nestled in the beautiful rolling hills of Northern Michigan, this is the perfect event space for any wedding, birthday party, or other private event. To schedule a visit to the winery or have any questions you may have answered, please click here:
Find our wine in a store near you!